Northern Powerhouse Investment Fund
Business Finance Event

with Sheffield City Region Growth Hub
8am - 10am, Thursday 18th January 2018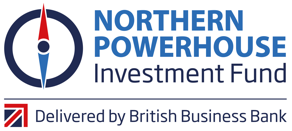 About the event
The British Business Bank together with the Sheffield City Region Growth Hub and RiDO, is holding an event in Rotherham to tell local businesses about the new £400m Northern Powerhouse Investment Fund (NPIF) and how to access it.
The event will brief the local business community on the new funding opportunities available and on how businesses can access the funds.
The Northern Powerhouse Investment Fund, which has been established in conjunction with the European Regional Development Fund (ERDF), the European Investment Bank (EIB) and the UK Government, will provide small and medium businesses with increased flexibility in the types of funding available, as well as boosting investment levels in the North.
The Sheffield City Region Access to Finance team will be in attendance to discuss some the funding opportunities available generally through the market as well as opportunities for support from the Growth Hub, and there will also be opportunities to meet and discuss business support opportunities with local representatives from the RiDO Team.
Agenda
•            
 Signing-in & breakfast rolls
•             Growth Hub and the Access to Finance Centre
•             Micro Fund – Finance For Enterprise
•             Debt and Equity Finance – Mercia Fund Managers
•             Update on Grant availability 
Free car parking is available.